← Back to all posts
Reasons not to intern at Talis
Deciding whether to apply for an internship is tough. If you're considering Talis, here are some very good reasons why you might want to think twice…
---
When I applied for an internship at Talis, I had an image in my head of a forward-thinking, innovative company, far from the dry, corporate world that seemed like the natural career path for a maths grad like me. The vibe would be creative and sharp, with a startup culture and a start now pace. I'd be challenged and mentally stimulated, get to do something worthwhile and impactful, work with and around intelligent, knowledgeable people… Little did I really know what I was letting myself in for…
I started at Talis with only a little previous coding experience, but I what I lacked in experience, I made up for in enthusiasm and over-ambition (cue me wildy proclaiming I could do in eight days what had taken the rest of the team eight months… I was joking, honest).
REASON # 1 You like to make jokes. Life is not a joke.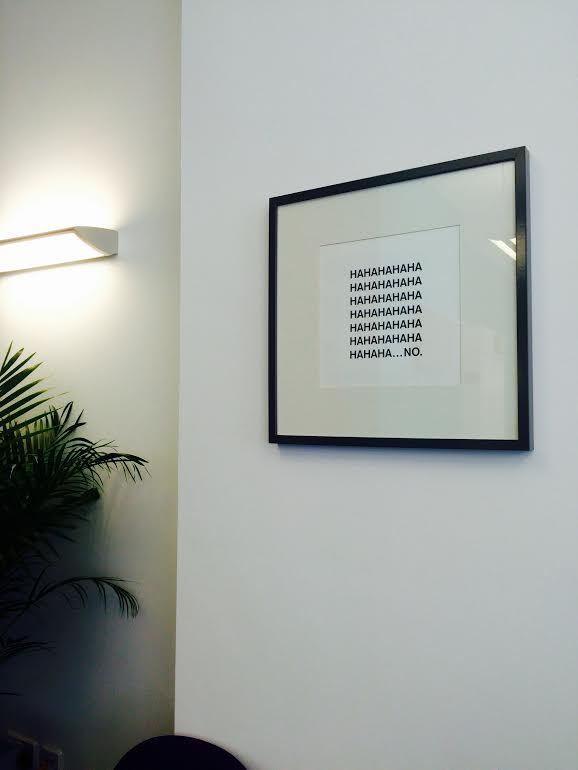 [Photo in the Sega Studio @ Talis]
In reality, before starting, I had second thoughts about whether I'd be any good. In case you hadn't heard, this is common for women going into the male-dominated STEM sectors. And what would I do if the office didn't have any 'Bic for Her' pens?! I wouldn't be able to write anything! Fortunately, I'd had four years of 'You must be the only girl!', 'Woah, you really don't look like you do maths…' and 'Funny, I guess I never thought you were very clever…' at university. If I survived that, I thought, I could deal with a bit of underrepresentation in the workplace.
What I do wish I'd known, though, is that I was never going to turn up, and immediately be rated good or bad. The idea of an internship, at least at Talis, is that it's a learning experience for everyone: the intern gets an immersive look into what it would be like to work here, learns to do loads of cool stuff, works on something real with real benefit to the company, but there's no commitment if it turns out the job wasn't really for them, long-term (rejoice, commitment-phobes). The company gets to learn about the intern, how they work, if they suit the company culture and whether they'd be a good fit for a more permanent role, through having them work on something of value, rather than subjecting them to a series of 'Apprentice'-esque interviews and tests. Sounds good to me.
REASON # 2 Your ideal job interview is 'The Apprentice'. / Corporate is your thing. / You get pinstripe withdrawal.
Secondly, the approach to working at Talis is very collaborative. The developers here espouse shared code ownership, which means anyone can review anyone's code, give them help, suggestions, and maybe the occasional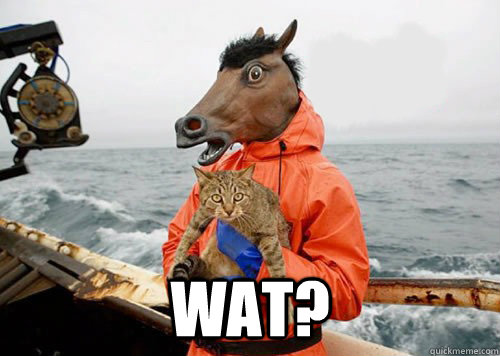 (accompanied by constructive feedback, obviously). I really liked this ethos of shared responsibility and general inclusion. Your input in a discussion is always welcomed, and no one is ever shot down, unless Nadeem is on a rampage with his nerf gun, or it's Friday lunchtime and we're playing 'Bang! The Dice Game'.
[Some of the Tech Team playing Bang!]
REASON # 3 It's your way or the highway. / Ew, what, collaboration?! / 'But I am never wrong…?' you often find yourself puzzling.
This all adds up to what I felt was a tangibly learning-centered atmosphere. Everyone I worked with was very happy to give me a hand when I needed it, and the environment is genuinely very friendly and supportive. Well, with one notable exception.
REASON # 4 "Ugh, I hate vim. I find the commands impossible to remember." - Dev @ Talis
"You'd be surprised how much you can learn under the threat of mockery and violence." - 2015, Senior Dev @ Talis, who will remain nameless
Luckily I can hold my own in a fight.
My internship project was one I took over from a previous intern, Roman, who was taking up his offer of a job at Talis. This was great, because for the first week or so I paired with him to learn my way around everything. We dug straight into introducing a big new feature for the project, which centered around building a dashboard web app for displaying customer data with Yeoman's angular fullstack generator. None of these words meant anything to me before I joined, so it was definitely a hit-the-ground-running type situation. Pretty soon I had learnt a tonne, and it was cool to be working on an entire app, getting exposure to both front-end and back-end development. I was mostly left to my own devices, but having Roman sat next to me and all the other devs within chair-scooting distance meant I always had someone to turn to when I got stuck. But really, I was given the freedom to take the project wherever I saw fit, and I definitely took the opportunity to put my own stamp on things.
REASON # 5 You don't like getting stuck in to a challenge, problem solving, learning every day and rolling your sleeves up to have a go.
It definitely requires some self-initiative - there's no strict work schedule and everyone is welcome to come and go when they like. In fact, a lot of people at Talis work remotely, leading to the theme of the most recent hack day being hailed 'remote working'.
This was definitely a highlight for me: soldering iron in-hand, I got to really implement some workplace improvements… My team ended up making a Raspberry Pi attached to two 'A' and 'B' buttons and a monitor which let people vote on alternative user interface designs - a project our UX Designer, Jeremy, thought would be a fun way of getting feedback on his work when he was out of the office.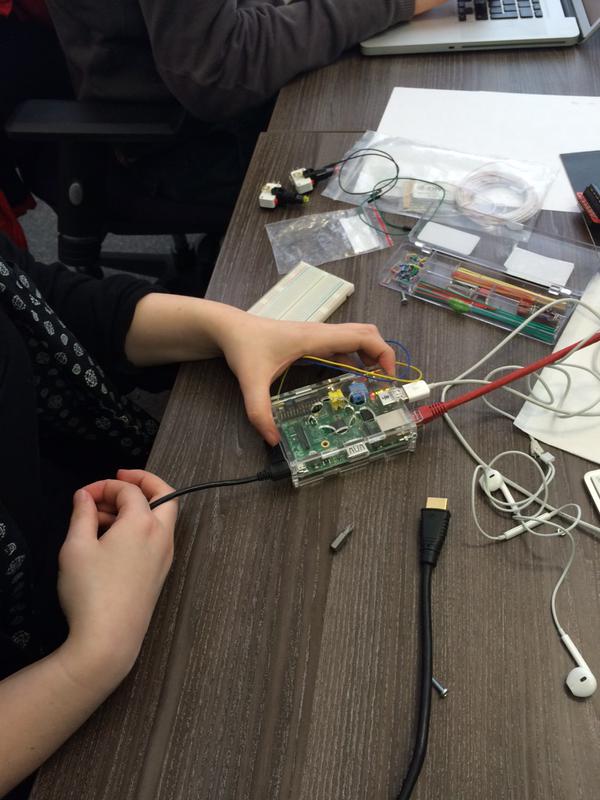 [Wiring up the Raspberry Pi]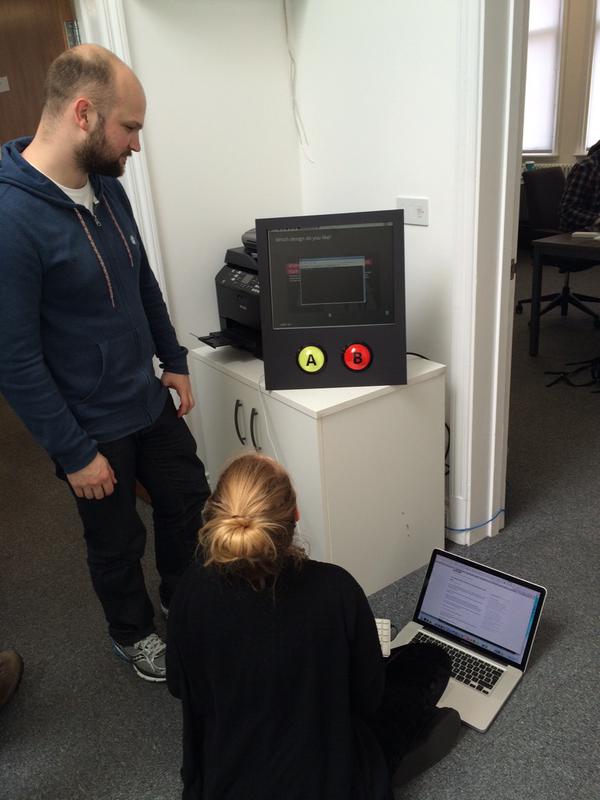 [Setting up our A/B voting machine]
All in all, my experience at Talis far exceeded my expectations. I got an enormous amount out of it in three months, not least a job offer as a permanent developer. Now I just have to last until the next season of 'The Walking Dead'.
REASON # 6 You can't cope with spoilers. [SPOILER ALERT] Certain colleagues couldn't stop themselves avidly discussing the latest 'Games of Thrones' episodes - either suck it up or invest in some serious noise-cancelling headphones. Also applies for those irritated by loud keyboard typing (looking at you, Nad).
So, what are you waiting for? Head over to the Talis Careers site and apply! Can you think of a reason not to? I sure can't!
REASON # 7 You don't have skills.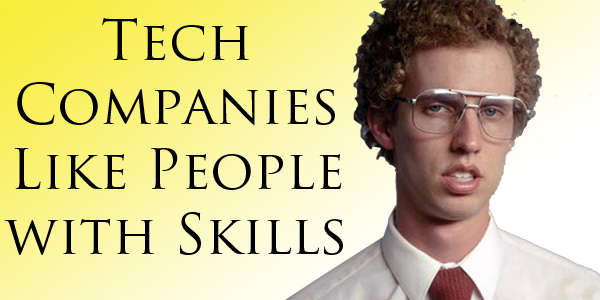 [Napolean knows the deal]
Unless, like me, you don't have the coding skills yet, but you're ready to jump in and use any and all of the other skills at your disposal. Including baking skills. Talis likes birthday cake. Mmmmmm, cake.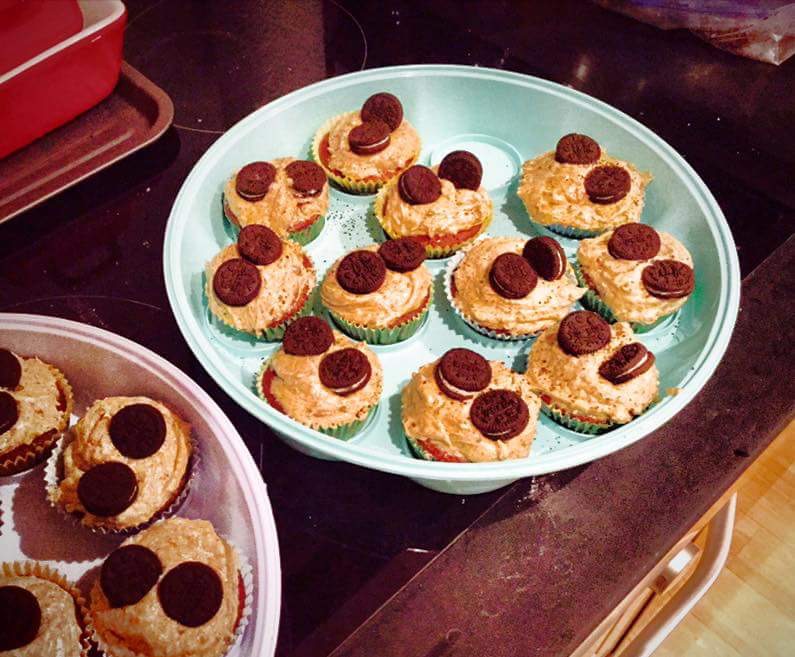 [Birthday cupcakes]
---